LOS ANGELES–(BUSINESS WIRE)–Gamefam, a leading metaverse game developer and publisher that creates connected experiences with the largest gaming communities and well-known brands, has been named to Fast Company's prestigious annual list of the "World's Most Innovative Companies" for 2023.
This year's list highlights the businesses at the forefront of their respective industries, paving the way for the innovations of tomorrow. Gamefam, like the other selected companies, are setting the standard with some of the greatest accomplishments of the modern world. In addition to the World's 50 Most Innovative Companies, 540 organizations are recognized across 54 sectors and regions, which Gamefam has been recognized as a top company ranked #7 in the coveted Gaming category.
"We started Gamefam four years ago with a dream of playing on the biggest stage and with the most relevant brands in the world," said Joe Ferencz, founder and CEO of Gamefam.
 "Being one of Fast Company's Most Innovative Companies for 2023 is a great honor, but it's an even bigger vote of confidence in our team, who are driven by a limitless passion for creating amazing experiences for amazing communities and brands."
Fast Company recognized Gamefam for its achievements developing innovative and highly successful experiences with some of the world's top brands on Roblox, Fortnite, and Minecraft. These metaverse gaming platforms have been embraced by millions as their preferred places for social interaction and community building. Gamefam's inclusion as one of the world's most innovative companies comes off the heels of its biggest and most successful year ever in 2022, where the studio achieved over 275% year-over-year revenue growth.
In 2023, Gamefam continued to drive success, partnering with the NFL and Warner Music Group to develop the first-ever virtual Super Bowl concert on Roblox featuring hip-hop sensation Saweetie, and sponsored by Intuit. The concert drew over 5.5M visits and became the highest rated concert experience ever on Roblox. The company also announced a major partnership with Paramount to bring SpongeBob and Teenage Mutant Ninja Turtles to Roblox.
Gamefam's achievements span across its broad portfolio of games, events and merchandise:
30+ live game experiences reaching over 20B lifetime visits and more than 500M visits and 83M hours of engagement each month
Chart-topping experiences including Sonic Speed Simulator as the #1 branded game, Funky Friday as the #1 music game and Starving Artists as the #1 art game
Three of the highest rated Roblox concerts with top acts: Saweetie Super Bowl Concert, The Chainsmokers and 24KGoldn
40 of the most popular Creative Mode maps in Fortnite
Top three Minecraft servers that attract over 150,000 gameplay sessions per month
Over 2B brand engagements in campaigns with global brand partners including Hasbro, Spin Master, Wowwee, Netflix, Paramount, Ubisoft, Sega and Disney
Toy line based on Gamefam's Twilight Daycare game, sold worldwide at major retailers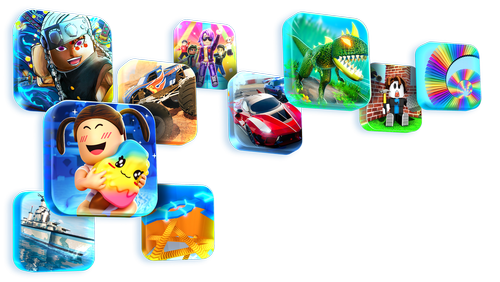 Fast Company's editors and writers sought out the companies making the biggest strides around the globe. They also judged nominations received through their application process. The World's Most Innovative Companies is Fast Company's signature franchise and one of its most highly anticipated editorial efforts of the year. It provides a firsthand look at the inspiring and innovative efforts of companies across all sectors of the economy.
"What a strange and thrilling year it has been to honor this year's Most Innovative Companies. This year's list compiles some of the most cutting-edge groundbreakers who are changing our world every single day, from legacy organizations like McDonald's to upstarts like MrBeast and institutions such as NASA. Everyone on this list does something completely, uniquely different, yet, they all have one thing in common: innovation," said Fast Company editor-in-chief Brendan Vaughan.
Fast Company will host its third annual Most Innovative Companies Summit on April 19 and 20. The virtual summit celebrates the Most Innovative Companies in business, and provides an inside look at cutting-edge business trends and what it takes to innovate in 2023. Fast Company's Most Innovative Companies issue (March/April 2023 print edition) is available online at www.fastcompany.com, as well as in-app form via iTunes, and on newsstands beginning March 14. The hashtag is #FCMostInnovative.
All Gamefam data was sourced on RoMonitor, a dedicated Roblox analytics and data resource.
About Gamefam
Gamefam, a leading metaverse game developer and publisher that creates connected experiences with gaming communities and well-known brands, is building the next generation of pop culture franchises born from the metaverse. Our mission is to create dynamic experiences for an amazing community while we grow the next generation of super hit gaming and entertainment franchises from within the metaverse. Gamefam operates the largest network of games on Roblox with over 25 million daily game sessions and 115 million hours of engagement each month across 30+ live games in the company's portfolio. Gamefam's top franchises include Sonic Speed Simulator, Twilight Daycare, Tower of Misery, Funky Friday, Ultra Power Tycoon, Starving Artists, Hot Wheels Open World, Easy Obby and Weapon Fighting Simulator. The Gamefam experience also extends into metaverse destinations including its operation of the three leading Minecraft servers and development of Fortnite's top 40 maps. With its headquarters in Los Angeles, the Gamefam team combines the business and production expertise of longtime brand experts and game industry professionals with the metaverse's top creators. For more information, visit https://gamefam.com.
About Fast Company
Fast Company is the only media brand fully dedicated to the vital intersection of business, innovation, and design, engaging the most influential leaders, companies, and thinkers on the future of business. Headquartered in New York City, Fast Company is published by Mansueto Ventures LLC, along with our sister publication Inc., and can be found online at www.fastcompany.com.
Editor's Note: