After a difficult year, January was the most favorable month for the crypto market. Most of what can be said applies to any other bullish cycle, but a few stats make January very interesting in the blockchain space.
For example, altcoins tend to underperform BTC (first bitcoin season, then altcoin season), but at the end of January, altcoin prices, including those within GameFi, showed exceptional performance. was seen. This shows that the market is strategically waiting for positive macro news signs to return to highly speculative crypto assets despite the 2022 carnage.
Investments in GameFi continue to dry up, and it remains to be seen whether positive sentiment will persist enough to rekindle VC interest in blockchain game projects. It was directed at infrastructure. Investing in specific games and studios remains a volatile proposition, but the VC is less cautious about his GameFi industry.
The long-awaited AAA blockchain game has finally hit the market, led by Illuvium's beta, which has already seen a lot of activity.
Main findings
Overall crypto overview
ETH climbed from the high $1,200s at the end of December to a high of $1,660.

Many prominent altcoins have doubled or even tripled in value
GameFi user
GameFi's new users as a percentage of all users decreased from 38.8% in December to 36%.

Active GameFi increased slightly at the end of December

However, GameFi had the lowest number of new users since August 2022
GameFi project overview
Illuvium has grown to have the 3rd highest active users on Ethereum, even in beta

AXS price doubled and Axie Infinity traded market share increased

Polygon GameFi users tripled from January 1st to January 5th

In contrast to the rest of the ecosystem, BNB's GameFi user count has declined
Investing and Funding GameFi
GameFi Funding Continues to Decline, Hits Monthly Low of $20.9M

Three projects in the GameFi space received funding in January
Overview of Crypto Macros
The cryptocurrency market had its best month in almost a year as the price of ETH climbed from the high $1,200s at the end of December to a January high of $1,660.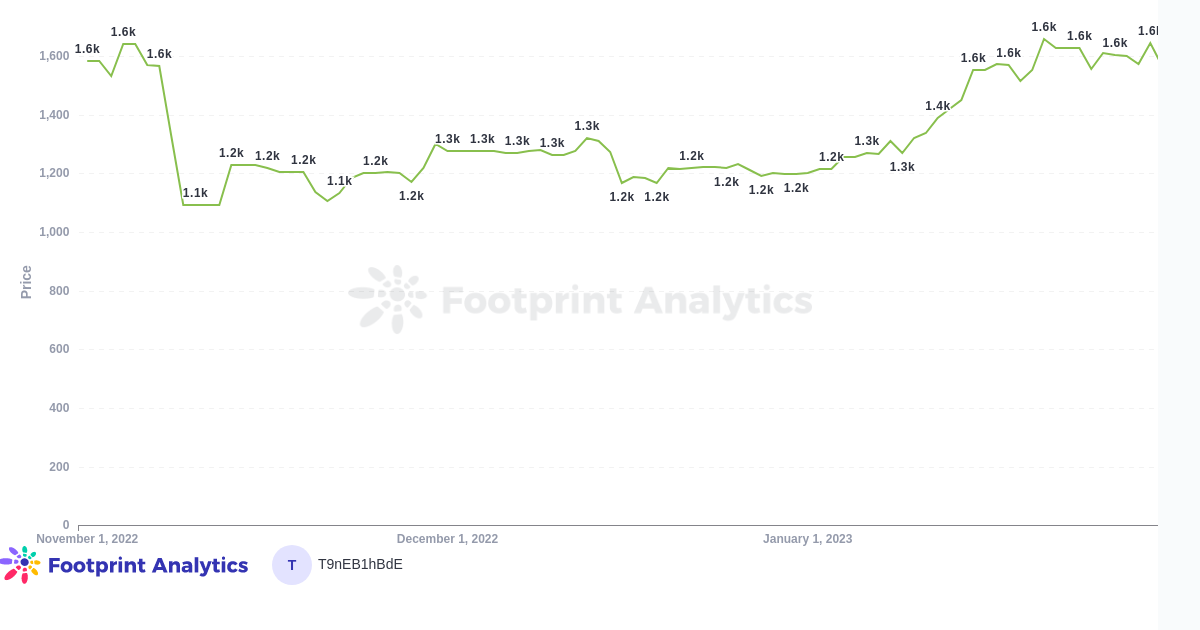 The stock market also had a positive month. Still, the January ETH crypto price rally was bigger than any other bull cycle in the past year, indicating renewed interest in the crypto.
January was very favorable for altcoin prices and therefore for the GameFi market.
For example, GameFi's three major altcoins SOL, AVAX and BNB increased in price month-over-month (31st) of 146%, 80%, and 26.4%, Each.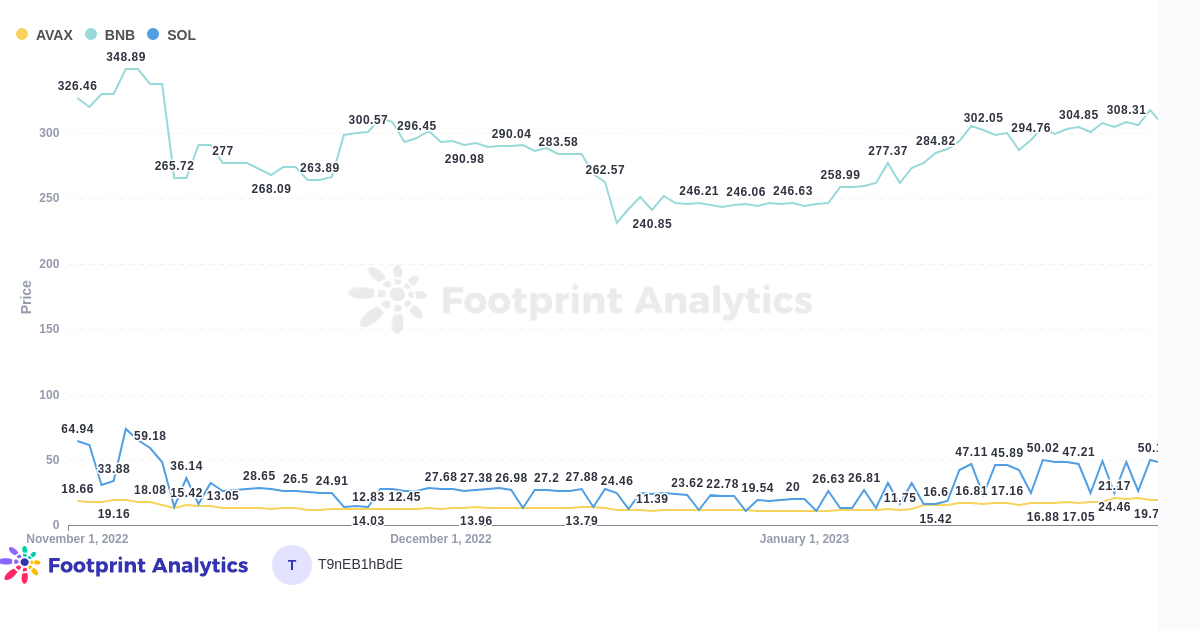 GameFi Market Overview
GameFi's percentage of new users dropped to 36%.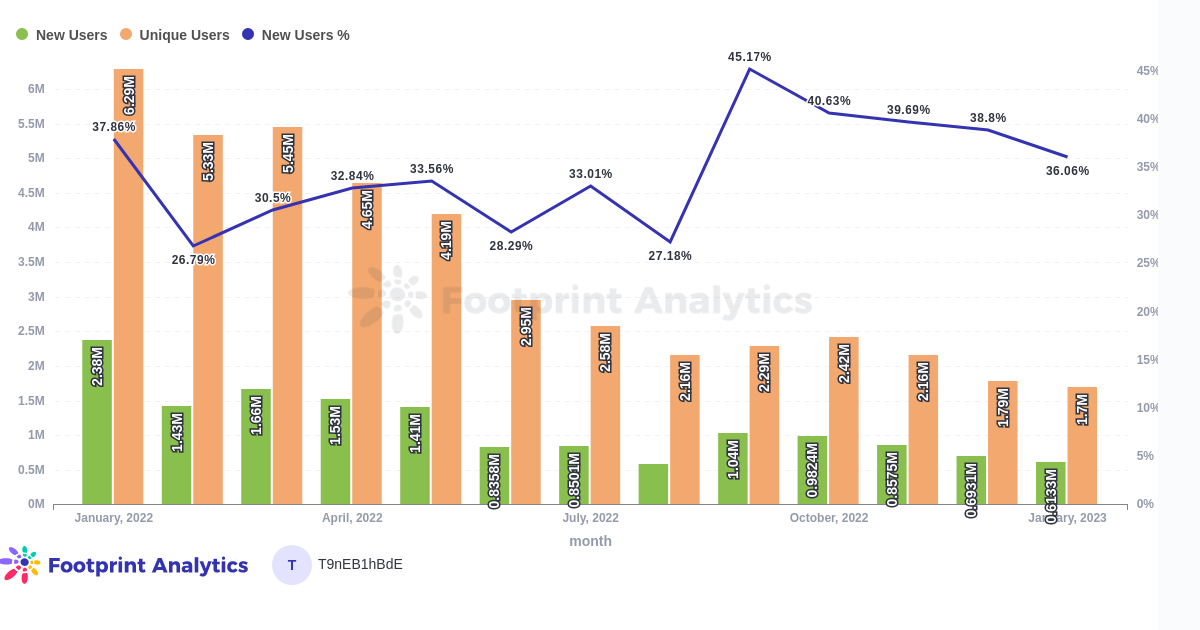 Monthly GameFi UserAdditionally, the number of new GameFi users was the lowest since August 2021. These stats continue their trend for months and show that people are hesitant to return to the GameFi space.
GameFi active users increased at the end of December.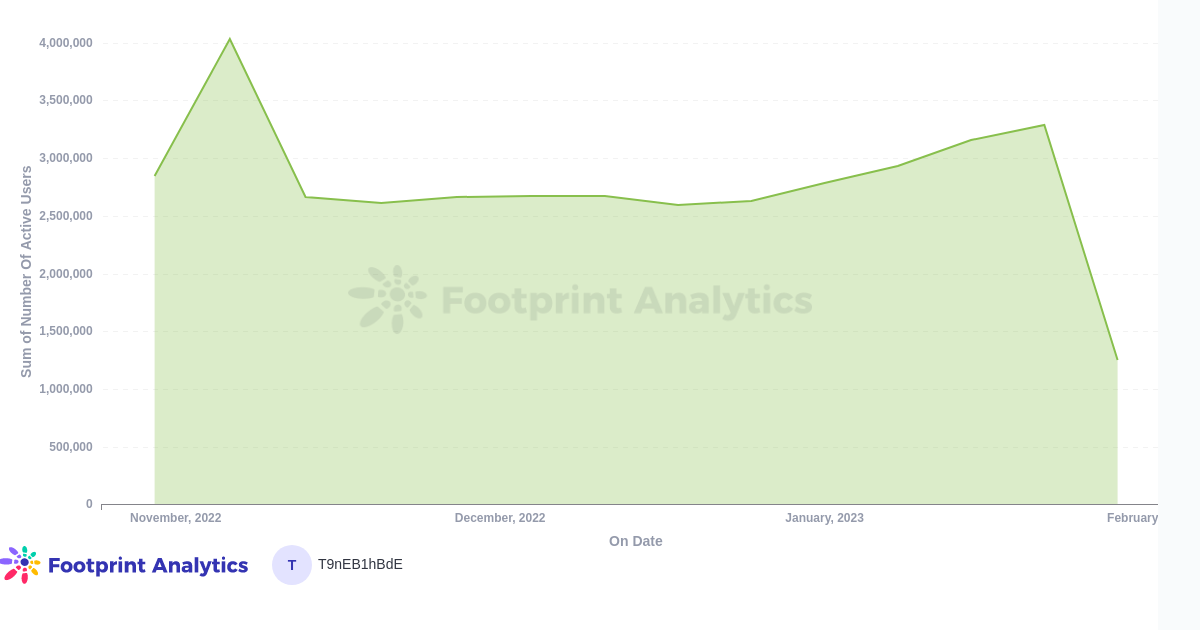 This coincided with a sharp rise in the price of Ethereum. Footprint analysis counts active users as unique wallets that have interacted with the blockchain in the previous month. One person can have multiple wallets, but this metric is a good indication of how much activity is happening on-chain.
GameFi project overview
Even in beta, Illuvium has the third highest active users on Ethereum.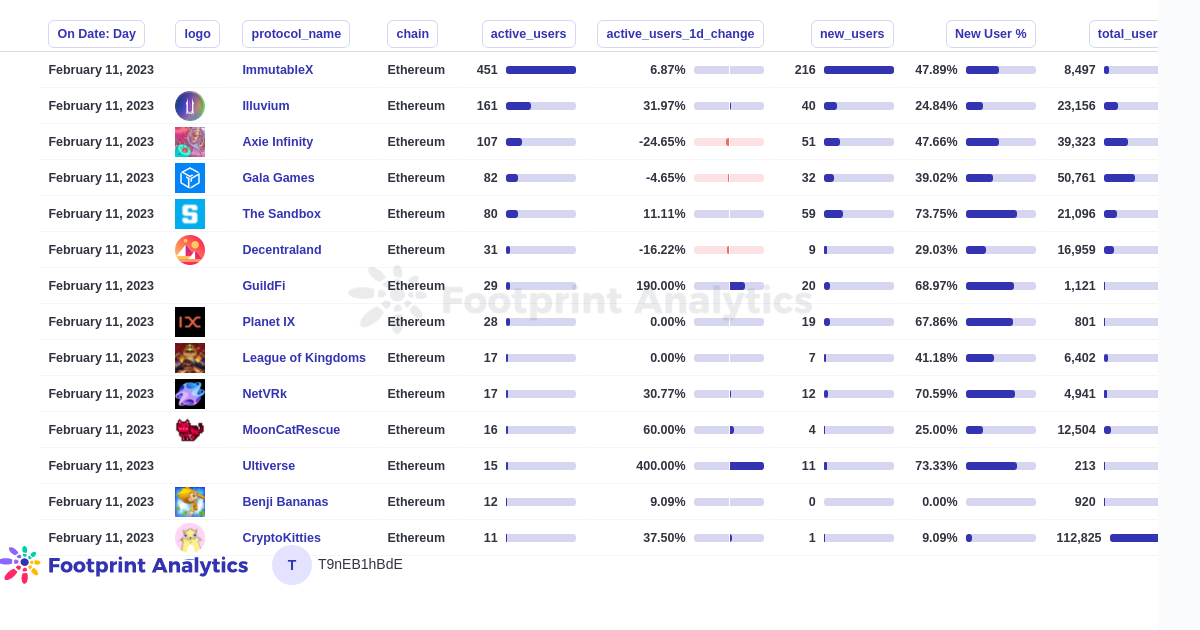 Eth Chain Game RankingIlluvium is one of the most anticipated GameFi titles and its token (ILV) is the highest paying GameFi token.
Axie Infinity has more than doubled the price of its token over MoM, increasing its transaction market share.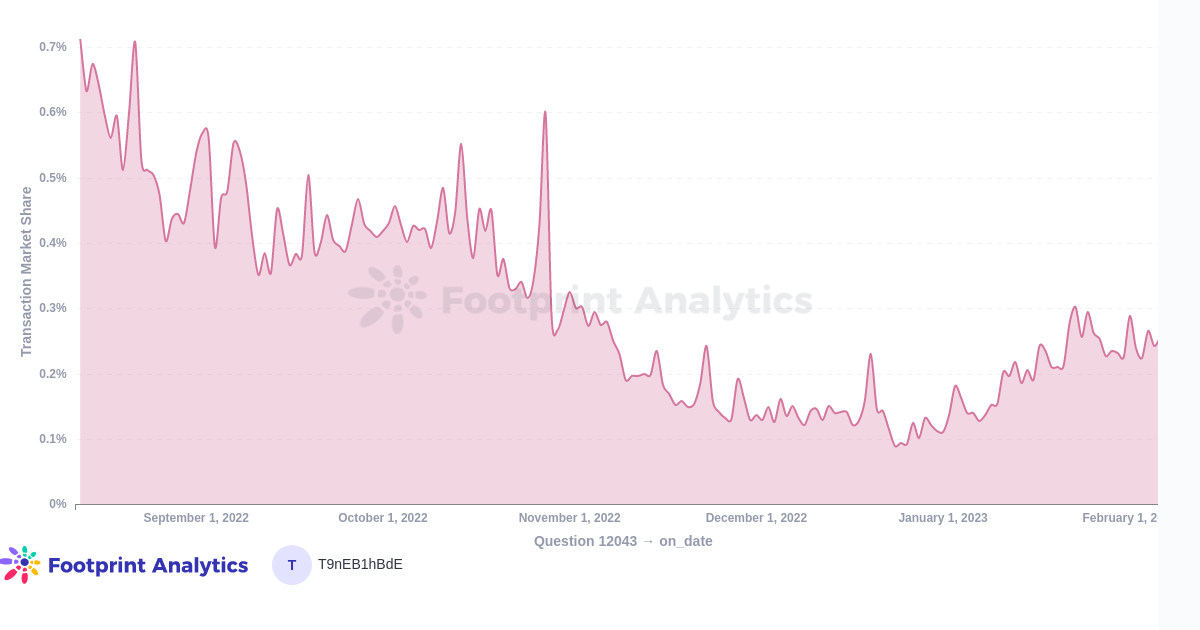 Axie Infinity Transaction Market ShareAxie Infinity was the first blockchain game to gain widespread recognition over a year ago. It is still the top blockchain game by volume.
Polygon's GameFi users tripled from January 1st to January 5th

Most of these gains are from Arc8 by Gamer on Polygon. Other chains, namely Hive and Wax, increased the MoM on this metric by 50-100%, but are much more stable.
BNB saw a drop in GameFi users in January.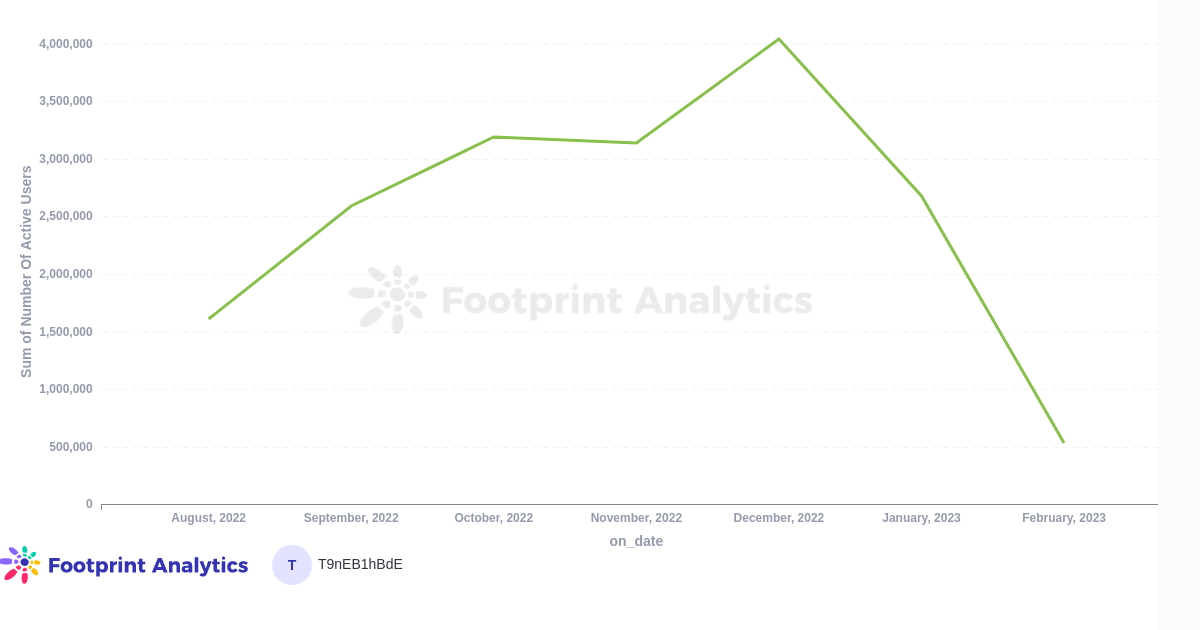 GameFi Active Users January Report
GameFi investment and funding overview
Despite GameFi's positive numbers, GameFi's total funding was $20.9 million, the lowest in over a year.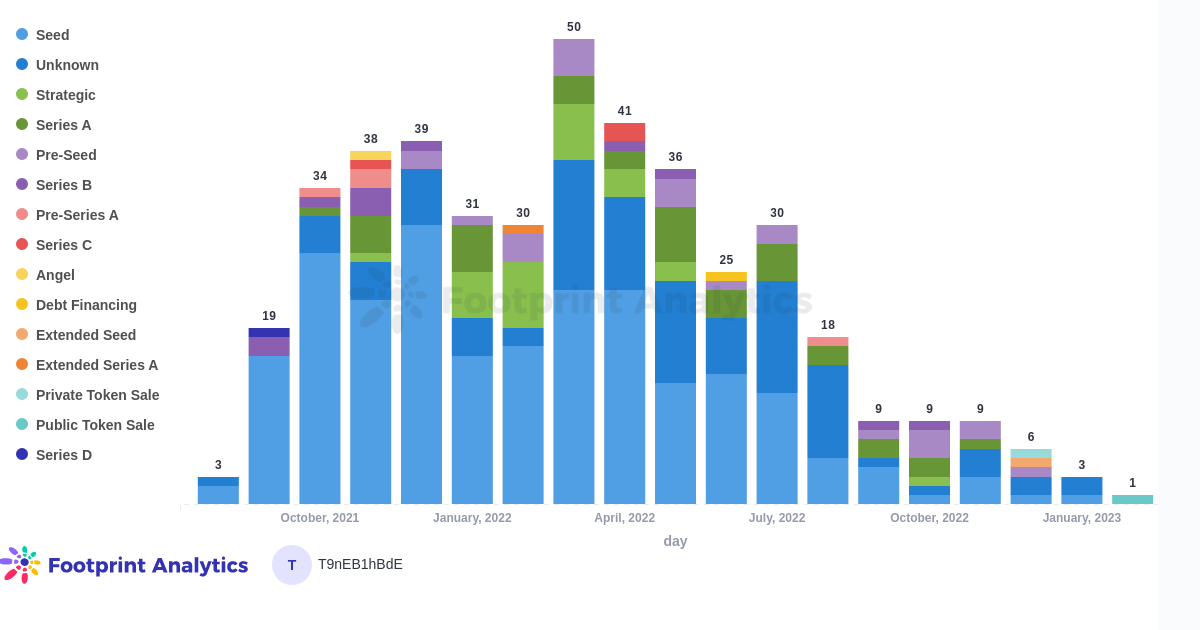 Only 3 GameFi projects signed funding deals in January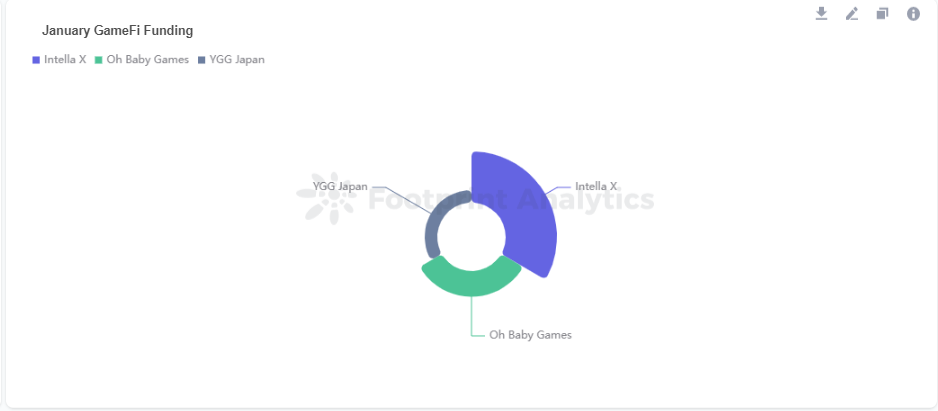 Intella X, Oh Baby Games, YGG Japan. IntellaX builds a blockchain wallet for gaming, closing $12 million. Web3 game studio Oh Baby Games has closed his $6 million seed round. YGG (Yield Guild Games) is one of GameFi's leading gaming guilds, and he has raised $2.9 million for his Japanese branch.
This work was contributed by the Footprint Analytics community.
The Footprint Community is a place to help data and crypto enthusiasts around the world understand and gain insights about Web3, the Metaverse, DeFi, GameFi, or any other area of ​​the emerging blockchain world. Here you'll find vibrant and diverse voices who support each other and move the community forward.