Money spent on blockchain technology is set to grow exponentially over the next few years
Bitcoin is used to verify everything on the blockchain
Reversal head and shoulders supports the bullish case for now
The cryptocurrency market is heating up again as Bitcoin surges from its 2022 lows. Since bottoming out late last year, Bitcoin bulls have been pushing hard despite negative news surrounding the industry.
But against all expectations, the market continued to move forward. Many investors are here for the long term and believe strongly in blockchain technology.
Speaking of which, the technology is expected to grow more than 65 times from 2021 to 2028. By that time, the estimated amount spent on blockchain technology should reach nearly $400 billion.
So, since Bitcoin is used to verify everything on the blockchain, why not look at it as an investment?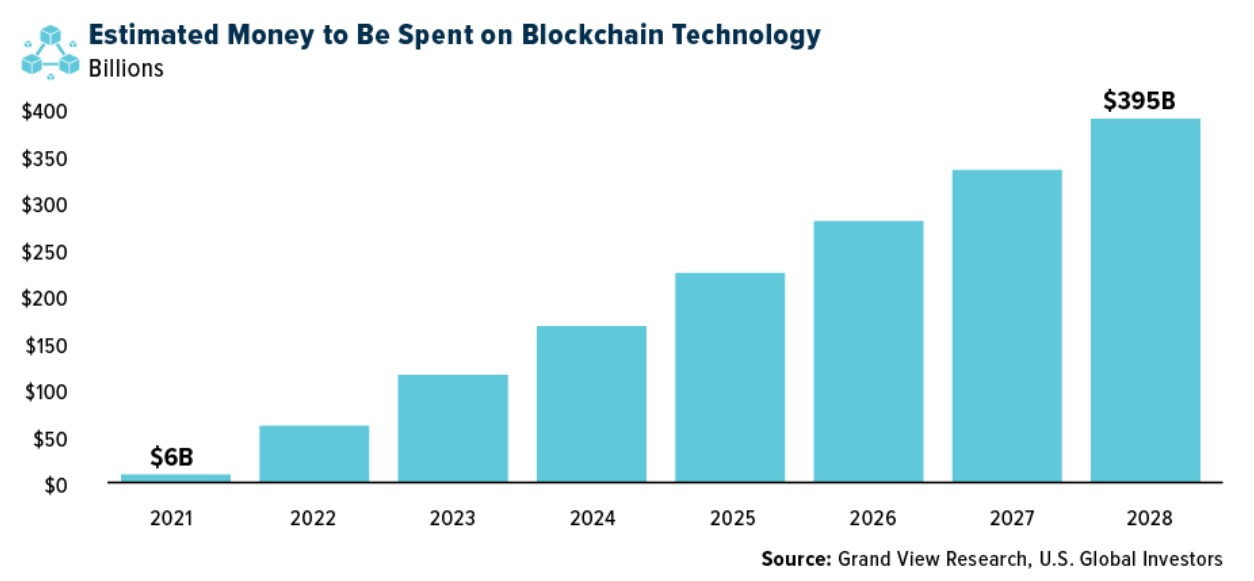 3 reasons to buy bitcoin
Bitcoin is up nearly 4% today as of this writing. Moreover, it maintains a bullish bias despite today's rally.
From a technical analysis perspective, there are at least three reasons to buy Bitcoin. One is that it is trading above the $25,000 resistance.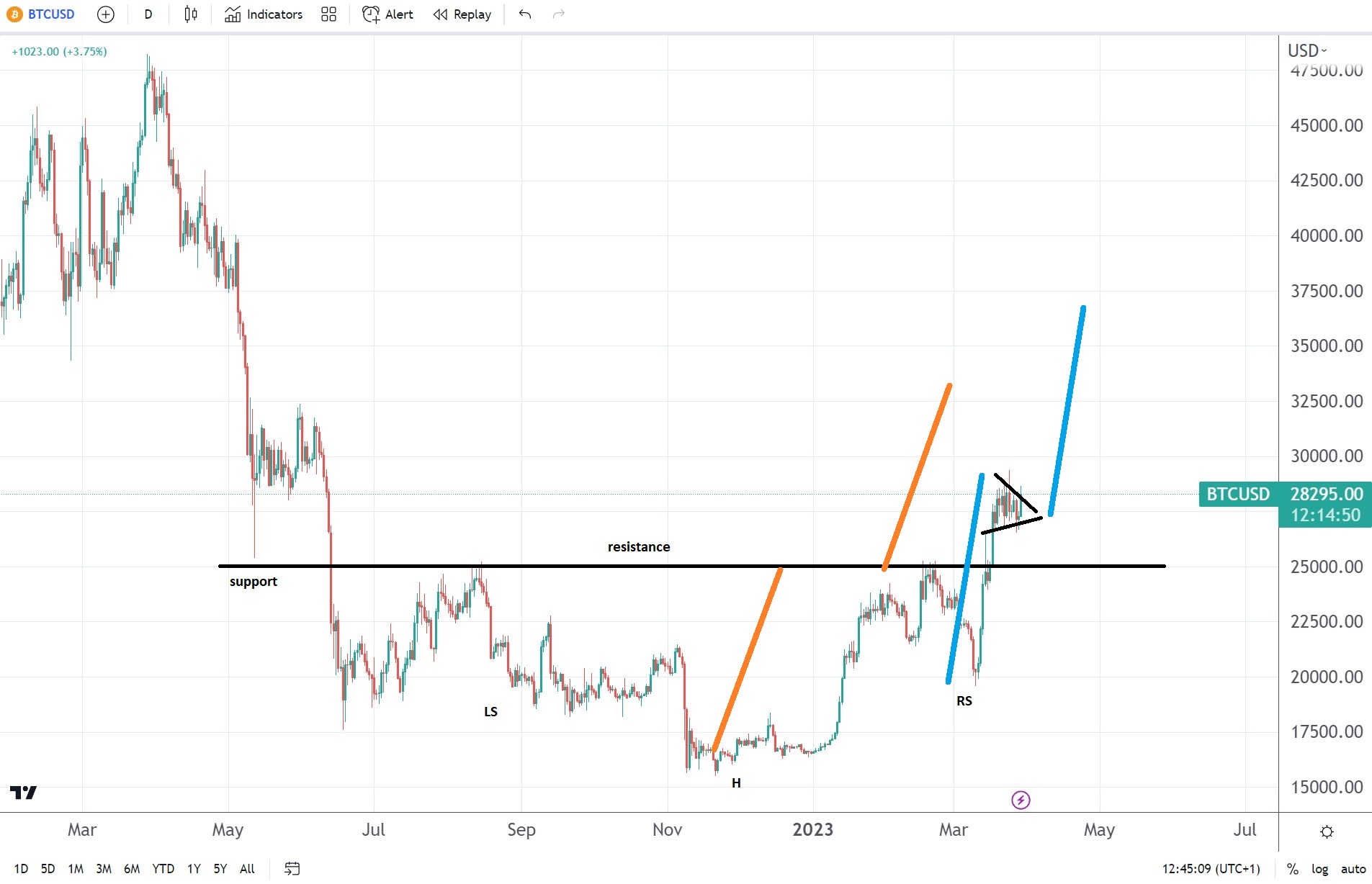 Another is the reverse head and shoulders pattern formed on the recent bottom. The orange measured move in the chart above points to $32,500 and represents only the minimum distance the market needs to move to see a bottom.
Finally, a pennant formation could be spotted at the current level. Bitcoin has moved in a relatively tight range for several days, usually forming ahead of a bullish breakout. A breakout above $30,000 should trigger further strength as the measured move points to his $35,000+.