important point
The Play to Earn model was the starting point for NFT game development, but created a sustainable concept that NFT games are not just for fun. they are just to make money.

Player does not support P2E games. Because making money on the red market is more difficult and these games can't offer anything interesting.

A new industry is emerging that listens to users and develops games that focus on engagement and emotion.

Combined with the best traditions of WEB 2.0 gaming, the use of NFTs makes for an exciting tool that allows players to immerse themselves in addictive gameplay and unleash their creativity while engaging in games. .
NFT space remains committed to user attraction and retention
The direction of NFTs has kept the cryptocurrency industry in good shape for several years. From a funny cat, it has evolved into a global trend that caters to all market conditions and user demands.
We have all witnessed the birth of NFT games and their hype cycle. Jump's most powerful driving force was the emergence of the implementation of the excellent Play to Earn model, which allows enthusiasts to earn thousands of dollars by completing in-game tasks. Naturally, this motive attracted a lot of users and caused his massive P2E craze. There, the project claiming to develop the game garnered a large amount of trading volume.
Their essence is almost the same. The user must purchase in-game objects, resources, and various virtual items to start playing. These virtual items range in price from a few cents to hundreds of dollars, but can only be purchased with in-game currency. Users who have purchased the necessary characters and resources then compete against each other to complete tasks and receive rewards in the form of in-game currency that can be converted into real money.
The idea of ​​a game like this is great. This is a win-win story for both game creators and players. The problem, however, was that many of these games weren't fun. Many of his early P2E games had rudimentary gameplay, basic graphics, and little more than rewards. The biggest challenge has always been user attraction and retention. And as soon as the cryptocurrency market entered the red zone in 2022, many of his P2P games focused solely on earning rewards began rapidly losing users. If the game is not very fun and players are only kept by receiving cryptocurrency rewards for market declines, the attractiveness steadily dwindles to zero.
Investors in 2023 Want More Than Cloned NFT Games
Therefore, the current Play to Earn games are only a transitional stage, a link in the evolution of the entire gaming industry. Because it is impossible to rule out the impact of NFTs on the global gaming market. Already, we have his own NFT-based game that focuses on gameplay and appeals to traditional players. It combines the best traditions of WEB 2.0 gaming with the technical possibilities of WEB 3.0.
Investors in 2023 are looking at something other than NFT game clones with nothing but promises and cute websites. Immerse yourself in a unique world that will enchant you.
using the example of Chainers projectWith Polygon, you can trace improved models for creating NFT games. The team's mission is to create engaging and addictive gameplay that sets Chainers apart from his other NFT games. Creators of crypto games are concerned with the emotional connection they have with their players and base their strategies on the interests of their users. In this context, NFT offers just a few cents more from some of his NFT elephants.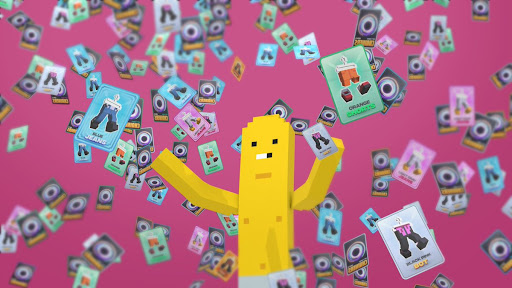 Chainers is a craft story based on creative economy and fancy designs appreciated by traditional players around the world. Players do not need to purchase any initial assets to explore the adventure. The free-to-start concept quickly removes barriers and is the first of NFT games, including full self-expression, rich design, the ability to play by your own rules, and the ability to derive great pleasure from completing various tasks. Allows you to participate in unique worlds. The team is well on its roadmap and has already implemented several features that extend the Chainers community. A developer's job is to provide value to players in the initial release stage, not make them wait until the long process of game development is complete.
Everyday feels like Christmas when I'm with Chainers, but Santa brings NFTs🎁

Have you got yours today? Rare tops 👕, legendary hats, or plain jeans? 🤔

Share what you claimed today ⬇️ pic.twitter.com/HdvN2NVvi0

— Chainers 🍟 (@ChainersNFT) January 19, 2023
In addition to free NFT avatars, the community will Daily NFT free gifts Offers unique assets to upgrade your character. In the near future, players will also have access to her AR features, allowing everyone to bring their Chainer out into the real world.Of course, NFT games will include marketplaces and their own tokens, but the main release will be Chainers MMO GameIt's worth noting that Chainers already has a strong community of over 60,000 members. Consists of creators, musicians, artists and other NFT enthusiasts. They are united by a joint mission to unleash their creativity by creating new worlds, obtaining unique skins for their characters, and participating in epic events with crypto prizes.
Fun beats the volatile nature of the cryptocurrency market and drives the development of NFT games.
The gaming industry is always at the forefront of technological innovation, and NFT-enabled games are no exception. This direction is rapidly developing, growing and changing people's attitudes towards digital assets and creativity.of The future of NFT is the world of colorful ideas. Technology is advancing all the time and this area is becoming more and more important, even though it differs significantly from the already basic projects.