Solana hits new high of the year
Double bottom may occur
Focus on Fed interest rate decision
Investors in the cryptocurrency market have had mixed years so far. Those who bet on the rise of Bitcoin and Ripple are reaping impressive returns.
For example, Ripple has posted triple-digit profits so far this year as cryptocurrencies reacted to a federal judge's positive ruling that Ripple is a security if sold to institutional investors.
Bitcoin has risen about 80% since the beginning of the year due to a combination of short selling and a weaker dollar.
But not all cryptocurrencies have risen like that. Take Solana for example. It rose with Bitcoin at the beginning of the year, but has since abandoned most of its gains, unlike Bitcoin.
Nevertheless, a short squeeze brought the market back to horizontal resistance at the $30 levels during July. Although the market failed to sustain its highs, it set a new high for the year and sparked optimism among investors.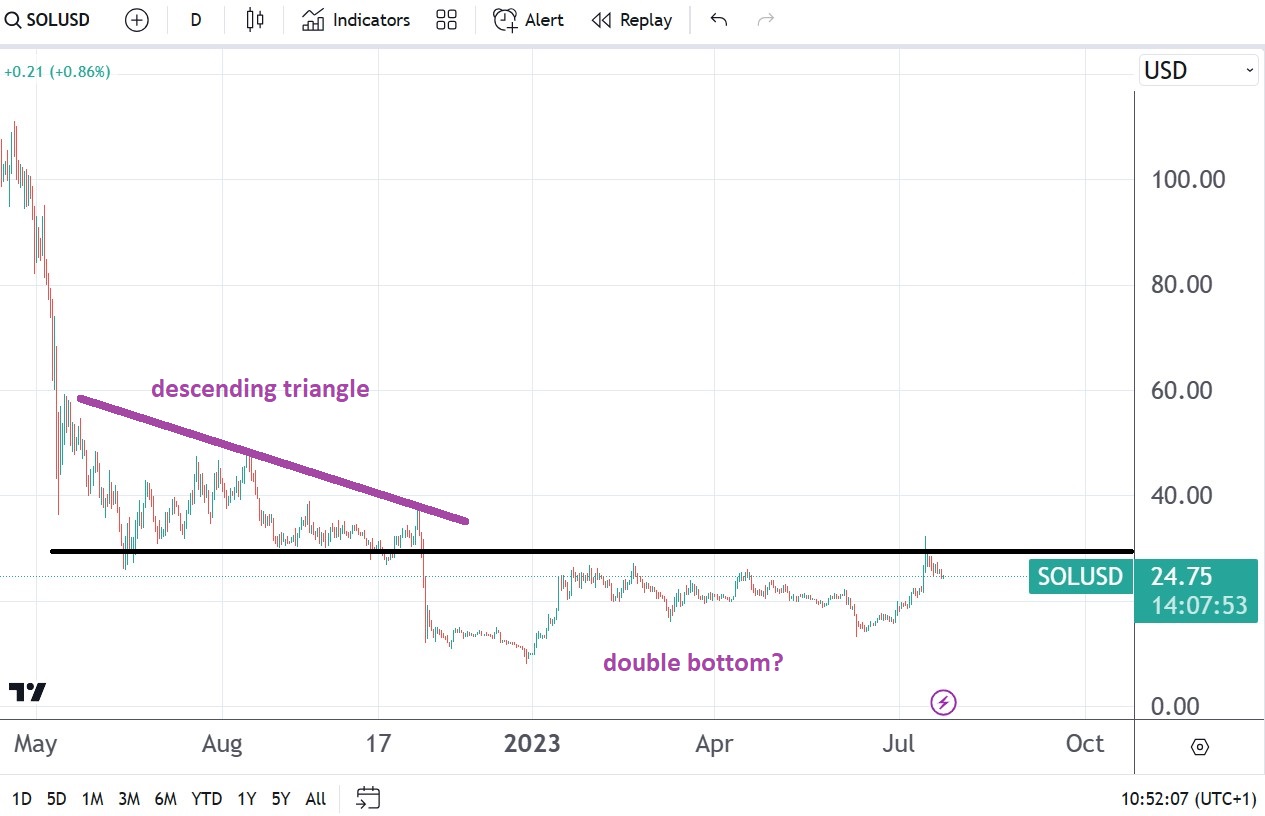 Is the double bottom in order?
The $30 level provided resistance throughout the year. The fact that the market has broken through it is a bullish sign and it shouldn't be surprising if it tries to move higher again.
However, there is one condition that must be observed. In other words, Solana should not make new lows.
If not, we can talk about the possibility of a double bottom region, even if the second bottom is slightly higher than the first. The cryptocurrency market will also see more volatility as the US Federal Reserve prepares to announce an interest rate decision this week. As such, new attempts at resistance areas that have provided support in the past should not be abandoned, especially if the Fed signals that this final rate hike will reach the final rate of the current tightening cycle.