Crypto analyst with bitcoin nailed (Bitcoin) last year's collapse predicts a massive surge in KingCrypt.
Analyst known in the industry as Dave the Wave predicts Bitcoin could rise to $160,000 by January 2025 based on his Logarithmic Growth Curve (LGC) model against his 131,900 Twitter followers. says that there is
"Based on LGC, which has stood the test of time for 4 years, BTC could easily grow 10x in the next few years…"
The LGC model is the analyst's attempt Predict Bitcoin cycle highs and lows in changing macroeconomic conditions.
LGC And His Predictions, According To A Crypto Strategist remain Valid as long as Bitcoin is above the model's support on a multi-month basis.
"As to when LGC may be overridden by future prices, it's a macro model, so it's close months well below the base curve."
Dave the Wave also says he's an LGC model Continue Track Bitcoin price action despite the darkness and doom surrounding the crypto market.
"So far, the BTC LGC base has proven to be the best support for the price.
Increased net modification of the cycle [23% – 38% – 50%] Implied in charts from a year ago…
preliminary report? Rather check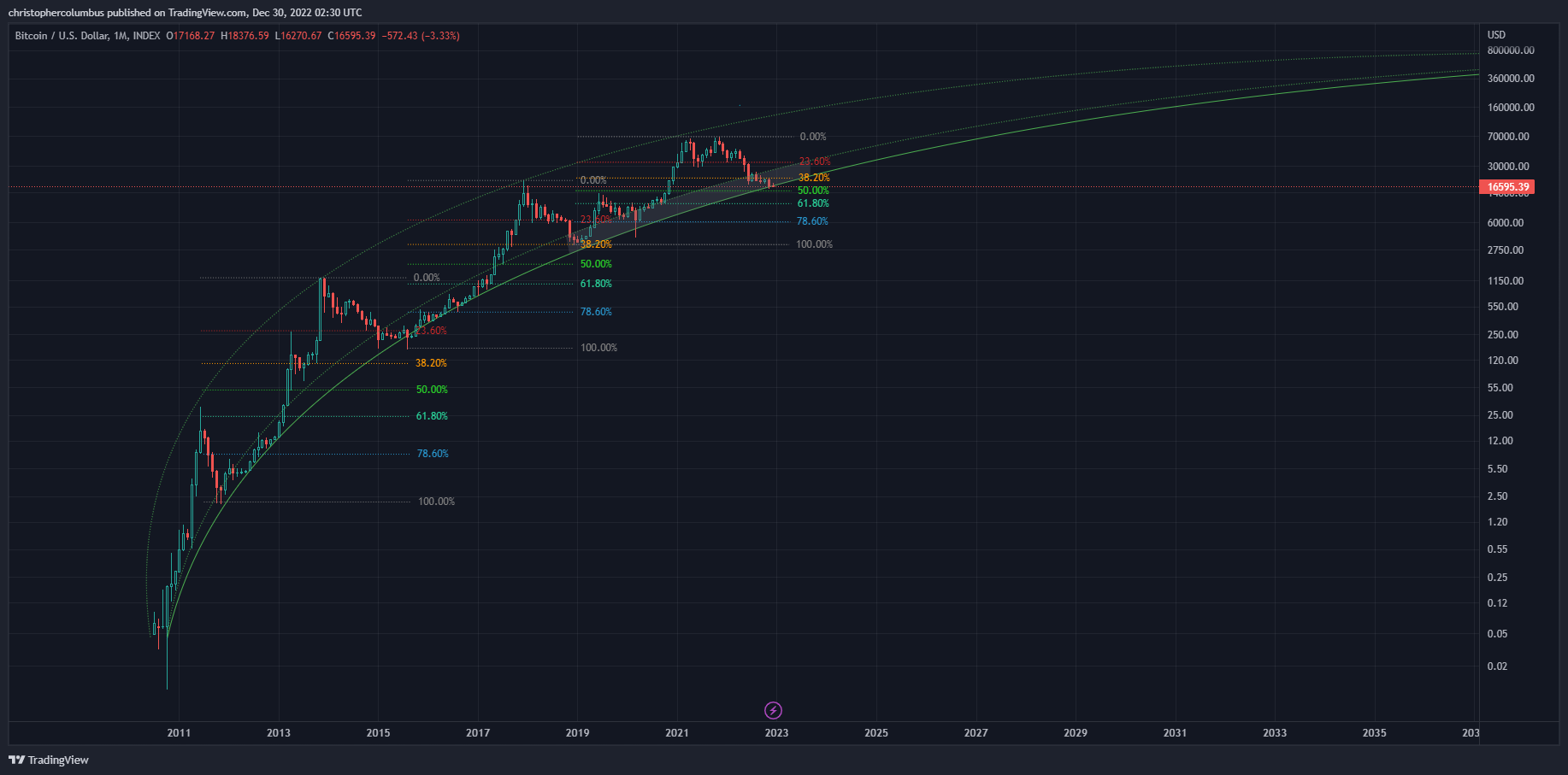 He also I believe The model's baseline continues to act as support, just as the LGC top acted as resistance during the last bull market.
"The previous 'bubble' is effectively 'bursting'. It's a whole other thing altogether. If the speculative excess culminates in a series of intermittent peaks, corrections help provide a sort of baseline, and this baseline represents the logarithmic growth curve. "
At the time of writing, Bitcoin is trading at $15,507, a slight drop for the day.
Featured Image: Shutterstock/Kalleeck